Stellar Systems Group History: a short track
---
The Stellar Systems Group (SSG) of the IAA had its origin in 1988 when Antonio Delgado Sánchez and Emilio J. Alfaro proposed the creation of a research team on star clusters financed by the autonomous administration of Andalusia (Junta de Andalucía).
The group grew with the addition of several PhD students over the years who expanded the scientific goals of the original team. In 1993, José María Torrelles Arnedo and Emilio J. Alfaro approached the formation of a new scientific department of the IAA, merging their respective research groups. Thus originated the Department of Radio Astronomy and Galactic Structure, which is currently one of the four IAA research departments.
The SSG has developed undergraduate and PhD training tasks, scientific management at different levels, dissemination and outreach, and scientific research, throughout the years. Four members of the group were awarded the Ramón y Cajal grants: David Martínez-Delgado, Jorge Peñarrubia, Jesús Maíz Apellániz and Rainer Schödel. In turn, Rainer and Jesús generated their own research teams: Galactic Center and Massive Stars, respectively. The Galactic Center and the Star Clusters teams currently constitute the SSG.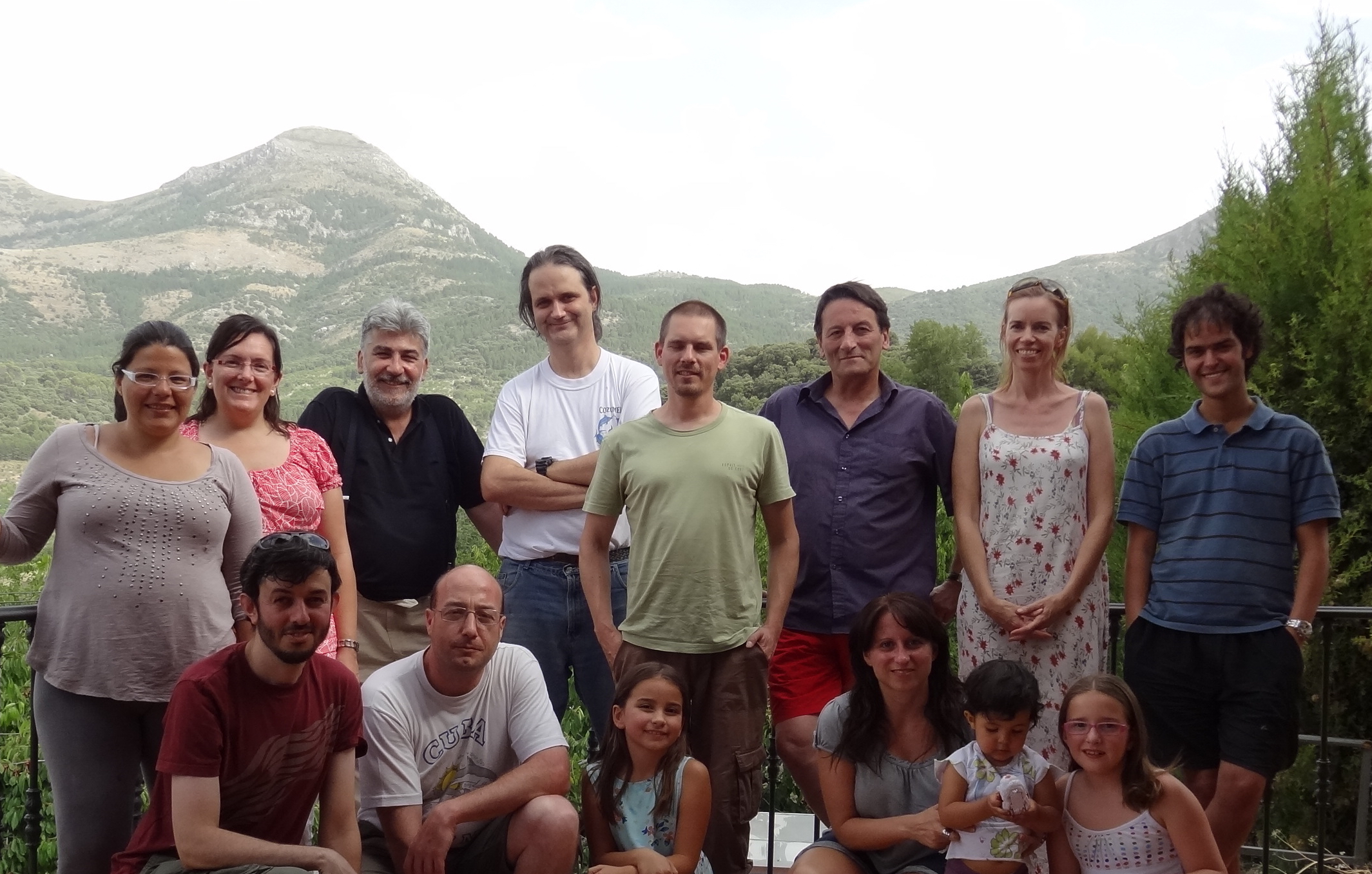 Former members group, Sierra Mágina, Jaén. 2012